Congratulations to all Trophy recipients.
Club Presso 2021 Results.
Club Champion – Terry Kay
Ladies Champion – Mia Francis.
Club Junior Champion – Tasman Cahill
Club Person of 2021 – Andrew Smith.
Mens Runner-up- Taylor Hession
Mens Encouragement – Frazer Jones
Mens Rookie – Matt Watts- Kilgour
Mens Consistency – Grant Ryan
Ladies Runner-up – Jemma Osmond.
Ladies Encouragement – Veronica Silver.
Ladies Consistency – Fiona Duncan
Club Sponsor 2021 – Lennox Surf Shop.

Big Thank You to Nathan @ Lennox Pasta & Pizza for the unreal pizzas served up to us at our Xmas Do
A big Thankyou to all the Sponsors that came on board in 2021 / on the Club Trailer 2022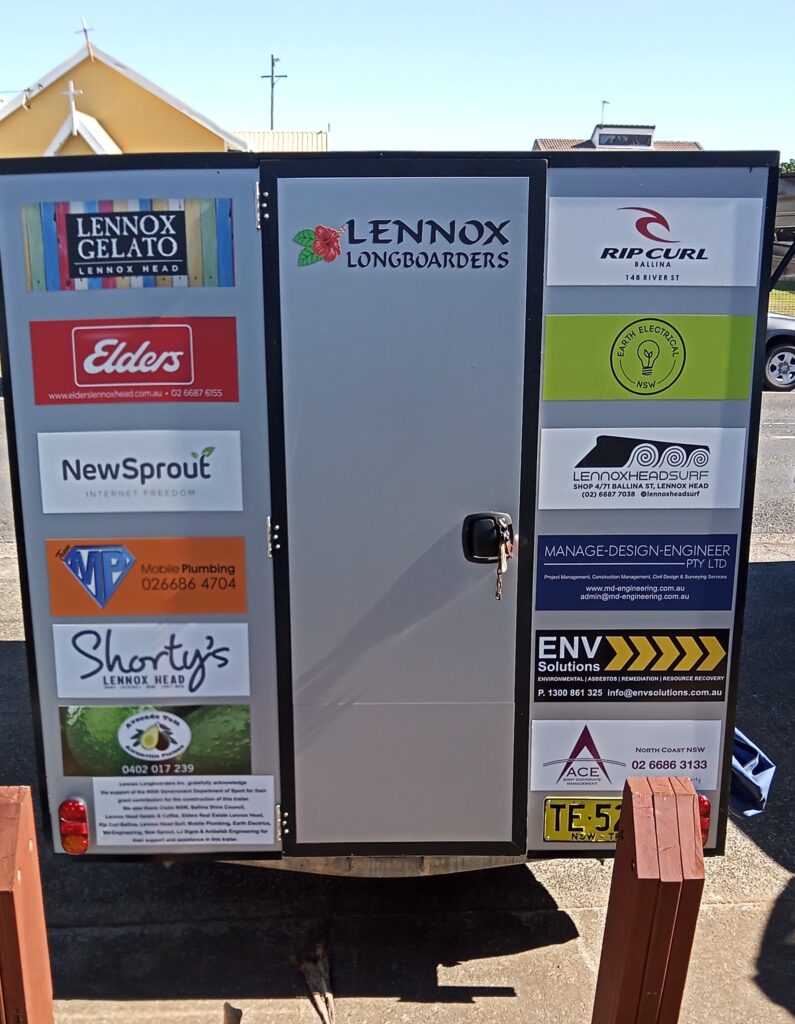 1st Club Round starts on Sunday Feb 13th. 1st Sign-on day
New Major Club Sponsorship 2022 from the Lennox Hotel
The Deferred Ripcurl Lennox Longboard "One Dayer" 2022 . Deferred from Sept 19th 2021 to Sunday 20th March 2022.presented by the Lennox Longboarders Club & The Healthy Minds Club.